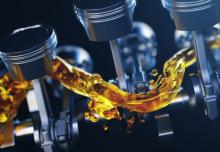 Sasol Gas has informed the National Energy Regulator of South Africa (NERSA) and its customers that the price of piped gas sold to its South African customers will increase to R133,34/GJ. Sasol Gas recognises the impact of the increase in prices on customers, therefore Sasol has not applied the maximum allowable price determined in terms of the 2021 NERSA Maximum Gas price decision.
This gas price was determined using the approved calculation methodology prescribed in the 2021 NERSA Maximum Gas Price Decision for Sasol Gas. Applying this approved adjustment method yields a maximum gas price of R273,43/GJ.
The price change reflects the cyclical nature of gas and other commodity prices' response to inflationary pressures on operating costs, an increase in gas exploration and development activities. This also includes related funding requirements to enable gas supply security to South Africa.
The revised price is well below the maximum gas price as determined by the NERSA Maximum Gas Price decision and is less than half that of NERSA's benchmark index of selected international natural gas prices used to approve the maximum price allowed.
On 29 May 2022 Sasol Gas submitted the revised price to NERSA with a request to confirm that the price was in compliance with the 2021 NERSA Maximum Gas Price decision. In its efforts to confirm its compliance, Sasol Gas also engaged with NERSA on several occasions after this submission. Sasol has noted the media statement released by NERSA on 4 August 2022. Sasol believes that the actual piped gas price implemented is compliant with the 2021 NERSA Maximum Price Decision.
Sasol Gas has abided and continues to abide by the NERSA 2021 Maximum Price Decision that applies to the period April 2014 to 30 June 2023.
Sasol believes that a fair and certain regulatory framework is key to enable the gas industry, while contributing to diversifying South Africa's energy mix, to also support economic growth and energy security. Sasol will continue to co-operate with the applicable industry Regulators to achieve this end.